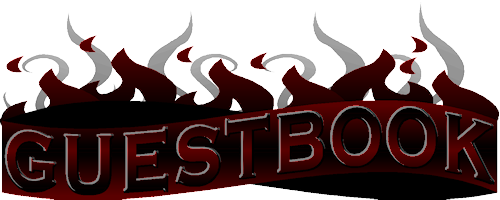 These are the old Guest Book entries from the old Guest Book. They are newest to oldest. Enjoy!!!

Dennis Kauffman, CSB Detroit, MI

Hello Everyone:

I have tried my best to adjust my schedule so as to be able to join you for at least a part of the reunion this weekend, but it just is not working for many reasons. Our Basilian community here at Catholic Central just moved into a new residence over the Labor Day weekend and things have not gone as smoothly as planned with the move. Our football team is off to a great start this season, having won their first three games by scores of 49-0; 35-0; and 49-0, all against some very good teams. This Saturday we play our arch-rival, Brother Rice H.S., in what is promising to be quite a matchup. It's comparable to an Aquinas-McQuaid game of the '60's. Also, I am to preside at our Senior Mass and Blessing on Sunday morning, which involves all of our senior students and their parents. If I were to come to the reunion I would have had to take the day off on Friday and would still have had to return to Detroit on Saturday because of the Mass on Sunday morning. Anyway, I hope that all of you have a wonderful reunion. I would have loved to have seen you all and seen and heard how the years have treated you. I hope someone will take pictures and post them somewhere for all to see. God bless you all.
Dennis Kauffman, CSB September 16, 2009

Dan Kinney, Durham, NC
Now that Dave Rigby is present and accounted for the Class of 69 Color Guard family is whole once again. :) Our 40 year reunion is coming up in two weeks and although we all won't be able to attend we can take solace in knowing we are all alive and well and just an e-mail or phone call away. The power of the internet is truly amazing. Let's all try to stay in touch going forward. The only person still un-accounted for too my knowledge is Steve Martone from the class of 1970. Hopefully one day he too will stumble upon the website and will sign the guestbook. Keep hoping and keep checking back. I'm am looking forward to a great reunion weekend. I will see everybody soon.
Dan Kinney September 2, 2009

Dave Rigby, Cape Coral Florida
How's this for luck! I found this site by accident and now it's time for an update - we all know where my where-a-bouts are! I moved to Florida in 2003 after the company I worked for 16 years started the layoff process and downsizing. I managed to miss 3 rounds but finally got caught in the fourth series of layoffs. Marti and I decided to pack up and move into a winter vacation condo we bought in 97 - getting away from crappy job prospects and the winters. We have 2 super daughters and 1 grandson - our oldest is getting married this coming January. Our youngest is a Captain in the Air Force soon to pin on her Major Oak Leaf in December. Her husband just pinned on Major in August 2009. Marti and I ended up getting out of condo life and built a house in 2007 but we're still doing the decorating , but it's home. Marti is currently Director of Nursing for the Lee County Jail and I'm still working in marketing as a database analyst. It's good to see so many have signed the guestbook. Thanks Dan for making it easier for all of us to keep in touch. Regretfully I will not be able to make it to this year's reunion due to scheduling conflicts. Take care to all.
Dave Rigby August 31, 2009

John Palermo, Rochester, NY
Again, many thanks to you Dan for all your efforts both in creating this website and putting this Alumni Reunion together. My wife and I are looking forward to hosting the general get together and seeing many of the Guard Alumni from over the years (as well as their wives, friends and significant others). As you know anytime we get together the stories that are told and perceptions of experiences related leave us always with that strong bond of friendships never to be duplicated from any other. See you and all those who come soon.
John Palermo 67' August 22, 2009

Tom Albright, Zürich, Switzerland
Dan (and Bob),
Wow! I feel like I'm in a time tunnel! You have accomplished something great here. Congrats, and thanks for the memories! My thanks also go to my lifelong friend, John Castelein, for alerting me to this website a few weeks back but, more importantly, for getting me interested in joining the AQCG 42 years ago. It was an honor to carry the sabre for a couple of years (after a mediocre career on rifle ... couldn't keep my day job). I remember going to the Nationals in New Orleans ('68) where the cockroaches were big enough to climb the stairs in our accommodations (an abandoned military barracks where we got a great deal. We were 4th in the country there thanks to Jim Allen's leadership and a fine team, and we were able to repeat that accomplishment in '69 in Atlanta, building on the momentum. My fondest memories are of Father Whitley's pursuit of excellence (that he instilled in all of us, although we made his face red), and our pursuit of the Sherburne, Camillus, Kearney, Wavette, et. al. gals. Now I really know why I joined CG instead of the baseball team ...
Sincere best wishes to all,
Tom Albright (retired AQ; Kernel - '71)
Married, 2 children (17 and 12 years)
Zürich, Switzerland August 12, 2009

John P. Hall, Youngstown NY
Great site. I ' know how I missed so many happy hours. Was I supposed to turn in my uniform?
John P. Hall August 12, 2009

E.J. Ricotta, Planet Tucson
Wow, talk about a blast from the past!! Anybody remember running up the Washington Monument with me?
E.J. (a.k.a. Eddie, a.k.a. Ric) Ricotta, Tucson AZ August 11, 2009

Karyn Turner, Sherburne Colorguard, Rochester, NY
Hello to all of the AQ Guard!! Such fond memories came flooding back as I was watching the AQ Signature Moves all over again...we worked so hard to compete against you...no wonder so many Sherburne girls had crushes on those sharp looking guys in uniforms!! Thanks for putting the website together and including us in it as well! That was a great time! I am living right here in Rochester now and looking forward to seeing many of you at your reunion in September.
Karyn Turner August 9, 2009

Jim and Kathy Allen, Pittsburgh, PA
We are thrilled to sign in and say hi to all of you. Kathy and I are doing great three children, all grown (duh) and two grandsons. We plan to come to the 40th and catch up with many of you.
See ya
Jim and Kathy Allen August 5, 2009

John Castelein, Rochester, NY
I was tipped off recently by a friend to check out this web site and what I found amazed me. This is an incredible collection of memories. A really fantastic job. It did my heart good to see the names and pictures of both my brothers, Jim Castelein '65 (Color Guard) and Dan Castelein '67 (AQ Band)- both are deceased. Among my many memories is Mr. Kinney who would always say "Shoot the sherbert to me, Herbert"; Dan, I will send an e-mail with my recollections of New Orleans (don't want to clutter up the Guest Book. Thanks for doing this. Now that I know about it, I'll pass it on to others.
John Castelin July 9, 2009

Steve Roeger, Rochester (scottsville)
Very nice job with the class of 73. Brought back a lot of good memories. Let me know when the locals get together next, I wouldn't mind meeting some of the "older guys".
Steve Roeger June 12, 2009

Ben LaCorte, Cary, NC
Dan:

Phenomenal job! Give my thanks to Bob. You both did a very first class job with the class of '72, '73 and there were some '74 shows tucked in there too. Whoever timed the rifle line's "off the line burst of color"; with the music in the third video, all I have to say Bravo! Very very nice! You guys can edit my home movies anytime, especially the nearest and dearest ones. And thank you for the website in general.
With much gratitude.
Ben LaCorte '73 May 4, 2009

Bob Colby, Atlanta, GA
I just converted some 1972/1973 video of the color guard for this site and I must say I was completely bowled over. John Hall ('70) and I 'invented' flag twirling but you guys mastered it. And the rifles were fabulous. It really made pine all over for the good ole days. Dan should have that video posted soon. great job, guys.
Bob Colby April 16, 2009

Mike Fullam, Mifflinburg, Pa.
Jym Ellison and Pizza Paolotto, email me. We had many memorable times, as did our "ancestors" from the 60's. I believe beers are in order! Great website!
Mike, dee drummer for da guard October 11, 2008

Frank Paolotto, Washington, DC
Dan and other of class of 69. Thanks for all your time and work on this. I was a freshman your senior year. I remember carrying flag stands with Jym Ellison, phone books and Atlanta. I do get back to Rochester at times so keep me informed. Also the class of 73 gets together at times.
Thanks Again
Frank Paolotto September 7, 2008

Mary Kay (Hamill) Mitchell, San Francisco
Nice site, Dan...Great to see you boys all remember your Glory Days so fondly.
Mary Kay (Hamill) Mitchell August 21, 2008

Troy Burkman, Austin, TX
I just found out that I work with Bob Colby (one of your alumni) and I told him that I marched with the Cavaliers Drum & Bugle Corps from Rosemont, Illinois. I just recently marched in their 60th Anniversary Alumni Corps at the DCI World Championships and ran into several Alumni who remember the Aquinas Color Guard- so I wanted to congratulate you all on your upcoming 40th Anniversary and I am glad to see your photos and videos on this site. Thanks for keeping this alive and I wish you all the very BEST! SPLOOIE!
Troy Burkman August 19, 2008

John Palermo, Rochester, NY
Great additions to the site, Just came back from a road trip out west. My son and I went on a excellent adventure to Denver. I helped him move there. Had a chance to visit with Don Brookins for the fourth of July our mini reunion and western connection. hope to see you all at the next Aq Guard watering hole reunion in Rochester.
John Palermo July 7, 2008

Bernie Dick, Rochester, NY
Terrific website!
Aquinas Band, Class of 64
Bernie Dick June 22, 2008

Cindy Welch, Sherburne, NY Color Guard
So many wonderful memories!! When I saw our signature pin at the top of your page it was just the coolest thing! I graduated 1974(rifle) was in the color guard since 1969. Would love to hear from anybody that remembers the "Sherbune Gals".
Cindy Welch June 16, 2008

David Allocco, 1967, Phoenix, AZ
This website, the photos and videos brought back a number of great memories. I had the great pleasure of serving as Manager of the Band and Color Guard during my time at Aquinas. I helped Fr. Whitley and Fr. Udall with gear and uniforms. Who can forget Fr. Whitley's Color Guard practice sessions, "Push Drive, Push Drive!" I remember going to Washington, DC in 1966. That was a great trip. Also in 1966 we marched in the Hudson's Thanksgiving Day Parade in Detroit. We stayed in the same hotel as the San Francisco 49ers. There were 10 of us whose names were pulled out of a hat, and we went to the game, sat on the field behind the players, and watched the 49ers beat the Detroit Lions. My other favorite memories include playing for President Johnson when he came to Rochester. We were also the "warm up group" for Bobby Kennedy when he ran for State Senator. As the Manager, I watched from the sidelines at the Color Guard competitions. The State Championship competition comes to mind. The Aquinas Color Guard was in the middle of a great performance. Before it was over I heard a parent from one of the other schools say to his neighbor, "Look at these guys. You're looking at the State Champions!"
David Allocco March 31, 2008

Mike Fullam, Aquinas--Now Pennsylvania
Great job on the site!! I drummed after Dave Rigby for the next three years and had a fabulous time. Paul Adamission was the subsequent drummer to me and I did get to come back from college to drum one more time as Paul had SAT exams that day. Paul was in our wedding. He is now in Orlando Florida. I followed Dave to the Crusaders Drum and Bugle Corps. And have taught many, many drum lines and color guards since then. Good, great and kinda awful. I will look for more memorabilia from guard and would love to knock a few back with fellow guardsmen. Keep me informed and I'll keep checking the site for updates. Aquinas evermore!
Mike Fullam March 29, 2008

Sue Shaw, Rochester, NY
Dan,
I saw your notation in my son's (2005 graduate) Landmark. It was so nice taking a walk down memory lane with all the pictures and videos. I attended many of your competitions being a close friend to Kathy (Rice) Allen and I was a rifle in the Blue Angels with her. You guys were an AWESOME guard! While I don't recall that many memories of my high school days, being in a guard, going to competitions, and watching you guys perform has always stayed with me over these many years. This site is a nice way to keep those memories going. Kudos to everyone who worked so hard to put this together.
Sue Shaw (Nazareth '69) March 28, 2008

Larry Behr, Buffalo, NY
Dan,
Really happy to see this, read about it in Landmark (where my bro Tom has a pic on page 3 this mo. with other Houston alums). My bro Dave was captain of the CG in '66, so have sent the link to all my family. Great to see messages from my classmates, all of whom I remember with much fondness and hope to see at the next reunion (I have not been able to make one for a long time, sad to say). Take care and my best to all AQ alums and their families!
Larry Behr March 24, 2008

Jym Ellison, Rochester, New York
Dan,
Great job on the website, as a freshman when you guys were seniors you probably don't remember the lower classmen any better than I do those that carried on the tradition after the class of '72 graduated. You've done a truly outstanding job putting together the website and I hope that more former guard members get a chance to view it! Please keep me posted if any reunions pop up in the future, I'd love to see you guys and hash over the 69 Atlanta Nationals.
All the best,
Jym Ellison March 21, 2008

Terry Gleason, Raleigh NC
Dan,
Great talking with you last night and now seeing the great job you've done with this web site. So many things I have completely forgotten about in the past 40 years. Look forward to getting together for a drink and the next CG reunion. Maybe we should start a NC chapter!
Terry Gleason March 11, 2008

Dan Kinney, Durham, NC
Finally a secure guestbook that hopefully won't be spammed.
Dan Kinney February 26, 2008

Dan Kinney, Durham, NC
For those of you who knew Roy Balma I discovered through a google search which took me to a page associated to the Sherburne link I have that Roy has passed away. For anybody who didn't know Roy he was the color guard instructor for Sherburne and a really great guy and friend. I had hoped through this website that we might be able to reconnect with Roy someday, but I guess that is now out of the question. I am still hoping that we can connect with some of the gals from Sherburne, the Blue Angels, Wavettes, Bishop Kearney, West Genesee Wildcats or whoever. Thanks for all the positive feedback and keep checking back often for updates and news.
Dan Kinney February 26, 2008

John Palermo, Rochester, NY
Dan,
This website, you have created, is a special compliment to all of those we marched with and those that march after us. I know this is a labor of love for you and is greatly appreciated by me and anyone who enters into it I'm sure.
Thank You
John Palermo November 5, 2007

Phil Knight, Rochester, NY
Ah yes Dan, I did know that Roy passed away and i apologize for not mentioning it. Also, I found out 2 days ago that Karen Hobbs passed away this week. It was not in the paper but many of us will fondly remember her. (Right Bob Andrews????)
Phil Knight October 26, 2007

Dan Kinney, Rochester, NY
Bring it on Moe.
Dan Kinney October 26, 2007

Tom Cottrone a.k.a The Moe, Rochester, NY
These are some fun memories that keep popping up in my mind when I read the new updates. But be warned - you don't want me to bring out the "Artichoke Notebook".
MOE October 23, 2007

Wayne Rabideau, Racine, WI
Dan,
This is such an awesome gesture on your part to help keep the memories alive. Fabulous job and kudos to Bob Colby as well. Your message hit home as I read your introduction. You couldn't have said it better, shame on us that we haven't stayed in touch. I'm grateful that I still have contact with some members of the guard such as yourself, (a good friend for many years as well as godfather to my daughter, Julie) and Tom (Moe) Cottrone who just happens to be my brother-in-law. One regret I have, is not making it back for the 30 year reunion in 1999, I will be at the next major CG reunion whenever, that may be. I have heard some people say they would never want to relive high school, but I do have cherished memories of those years in the guard and if there were certain moments to relive I would have to include those years. I hope all visitors to this page enjoy it as much as I have.
Wayne Rabideau October 16, 2007

Terry Brookins, Charlotte, NC
Dan,
Superb effort on the web page and Mr. Colby, thanks for assembling all of "Whit Johnson's"; historic prose! We were that good and were led by the senior guardsmen to carry on a great tradition. I'm no longer able to twirl due to Multiple Sclerosis and am now fighting for disability rights, having been terminated by my employer, The Speed Channel, an outfit I helped found 11+ years ago. My current web address is tbrookins1@carolina.rr.com. I was in Rochester on reunion weekend with my two older brothers this past September and don't know when I'll be able to return. I'll have to sell my home down the road in a bit, but in the interim, I'd welcome an update from any of the best pass-in-review linemates with whom I was fortunate enough to "eyesright--NOVE!".
Terry Brookins '70 October 13, 2007

Comments by unknown person
This was such a special time in our lives. Good friendships, lasting memories. Certainly formative years for us all. Thanks, Dan for your efforts to connect us and help us recall all of that. It seems like it was only a moment ago........
Comments by unknown person October 12, 2007

Comments by unknown person
Dan and crew, Great job with this website. It brought back many memories of my own with the early days with the Greece Cadets and following their guard. Time sure does pass quickly.
Comments by unknown person October 12, 2007

Tom Cottrone a.k.a The Moe, Rochester, NY
Hi Dan. The Website looks very sharp. Great job. I know it takes you a lot of time to do this for all of us lazy turds out here who don't keep in touch like we should. Thank you again for that. The color guard kind of made us a "Band of Brothers" for our brief time at Aquinas. It's fun to look back at the good times we all had.
Moe October 12, 2007

Bob Andrews, Rochester, NY
Dan,
The site looks great. Thank you Bob Colby! The videos bring back so many memories, it's incredible. The picture of myself on the ground at the State Fair made me laugh out loud. I'm looking forward to another outing.
Bob Andrews October 11, 2007

Bob Colby a.k.a Dr Vee, Marietta, GA
Danno,
This is terrific. Now I'll be able to contact ALL my old girlfriends from Sherburne and Wildcats. Hope they're all still 18 years old. The video is incredible! Who IS this Dr Vee guy? He's terrific.
Bob Colby October 11, 2007

Phil Knight, Rochester, NY
Dan,
Once again we must rely on you to keep things going. You have done a great job with this site. Only you would have thought of this. Hopefully you will have many, many hits on this site.

Thanks

Phil Knight October 11, 2007

Bill Correnti, Wilmington, NC
Danno,
This is one fantastic job. So many memories. Sure do miss not being there for the mini reunions. Would like you to add address book with e-mails, Phone numbers and locations so that if any one goes on a trip in our areas they would be able to get a hold of us. Please feel free to use mine.
Bill Correnti October 7, 2007